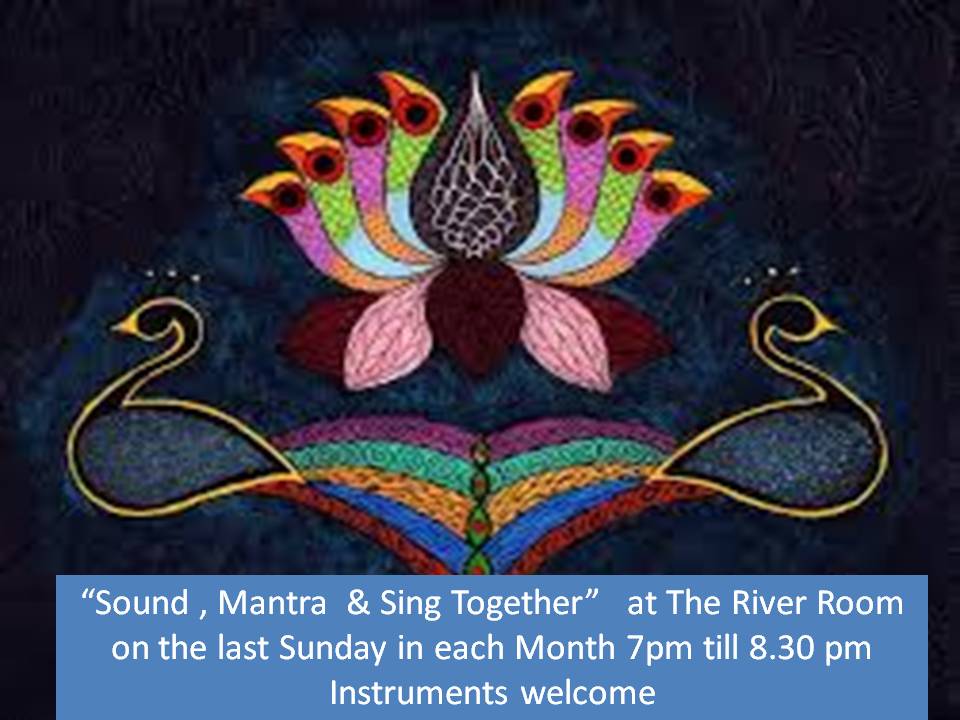 Sound is more than simply a medium of artistic expression. Mantras or simple chants are short phrases packed with energy and intention, specifically designed to generate powerful sound waves that promote healing, insight and creativity and spiritual growth.  The transformative power of sound has been passed down to the present from sages and teachers from many cultures. Sanskrit mantras have been beautifully adapted to western needs from formal prayer and religions and is available to every one. If you seek sound and mantra for  overcoming fear, inner peace or mental clarity, sound and mantra repeated aloud or silently can be used in spiritual practice or as you wash the dishes, do the school run as you cook or super market shopping. In our busy lives we can sing every where we go as our voice is our very own instrument just waiting to be heard .
" No need to worry about not being able to sing as every one can make a sound  and your sound is very important to me "
Helen offers a simple and relaxing approach to using your inner  voice, sound and mantra where everyone's sound is valuable and no experience is necessary. Here we will explore together. learn together and sing together with a variety of mantras learnt in the 8 years Helen has practiced Ayuveda and is fresh back from her travels in India. Helens own mantra is, " As long as you love what ever sound you produce then that is divine perfection"  We will also have an emphasis on laughing a lot as we work and sing together. At the end of the session you will have chance to relax to a sound meditation.
" No need to worry about not being able to sing as every one can make a sound  and your sound is very important to me "